Views: 268

Read Time:

1 Minute, 32 Second

It is not a new thing for female actresses to have male fans that admire them and even go to the extent of going into their inbox and express their feelings regardless of how they will perceive it or react.

Moyo Lawal is a beautifully endowed woman who easily captures the heart of any man. Even without being known as a popular face in the Nollywood industry, her physical features makes her noticeable and stands out amongst other females. This is also accompanied by the fact that she is a very active user of Instagram where she loves to share pictures of herself in attractive positions.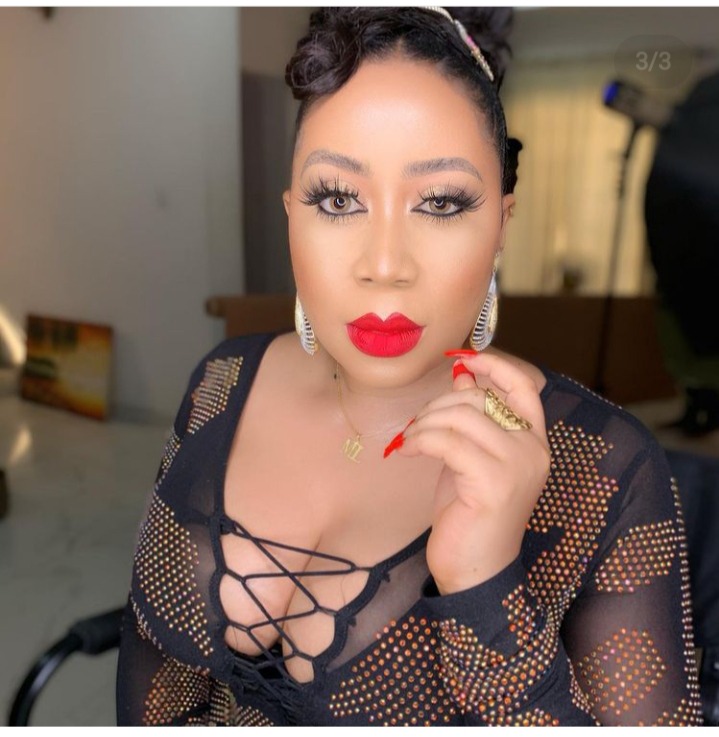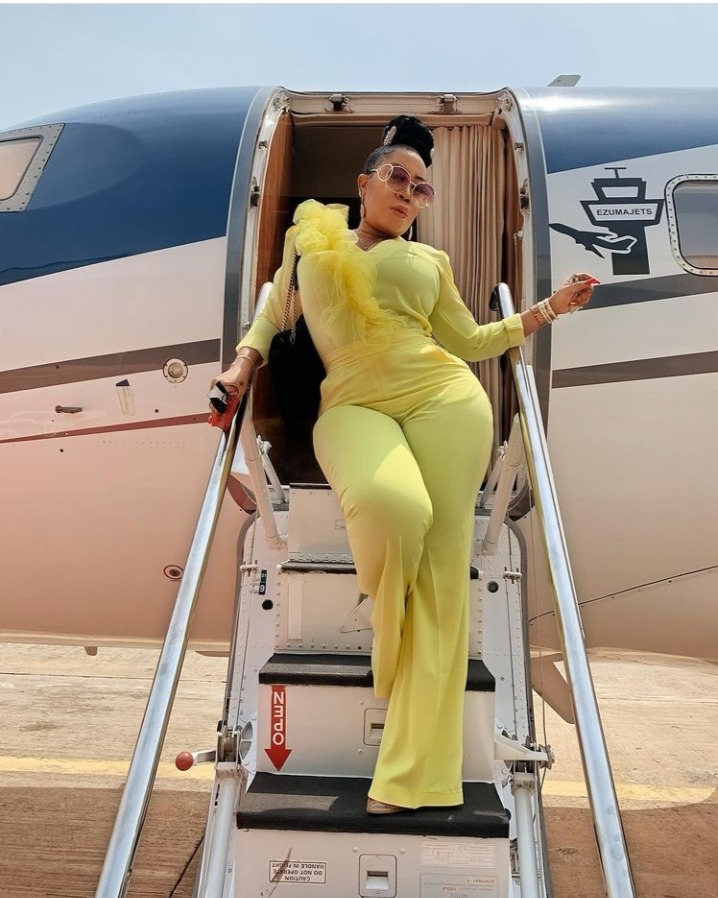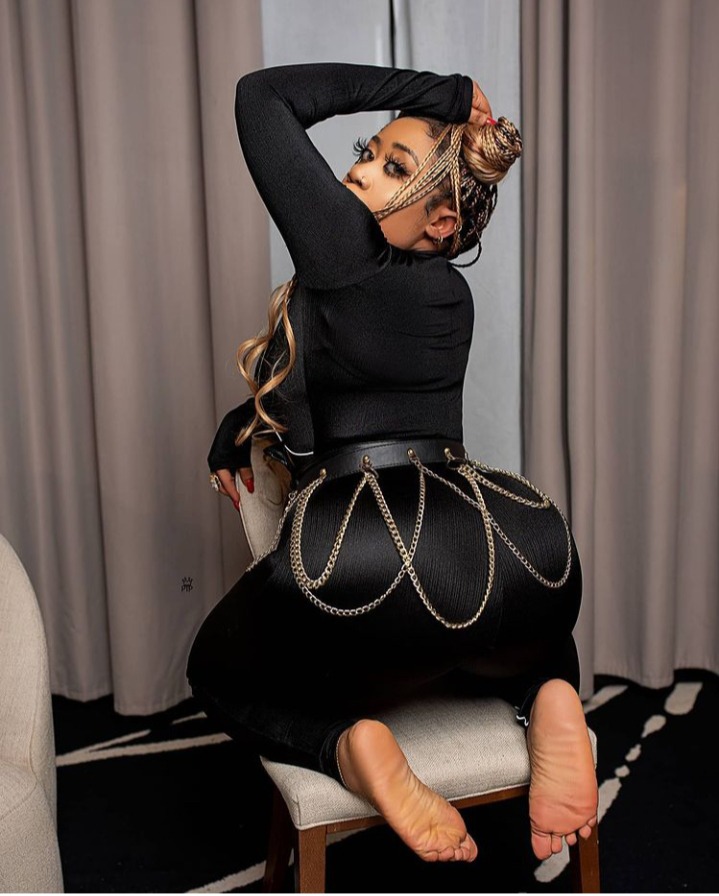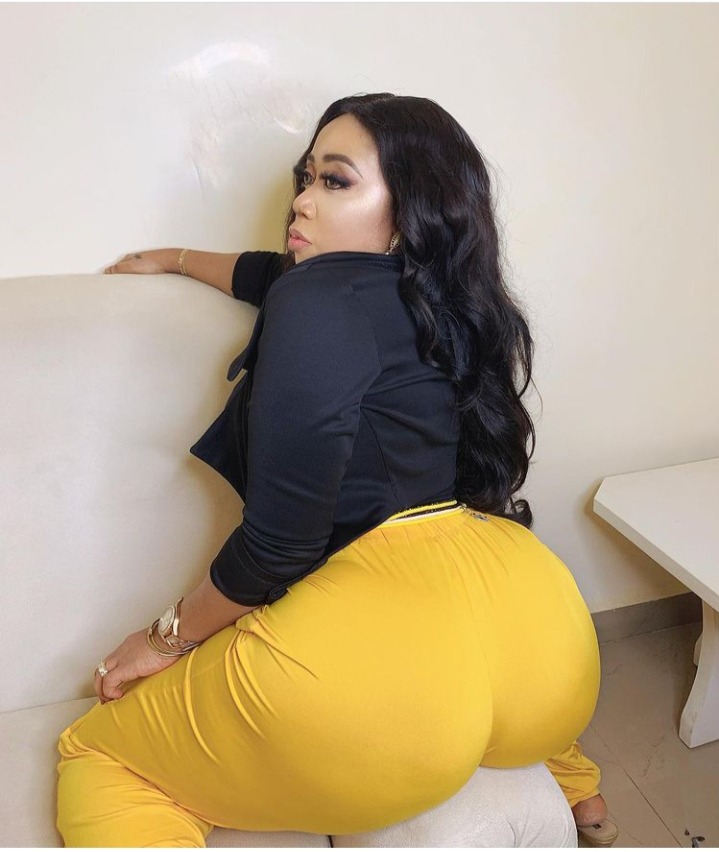 As a woman who is well blessed in every area, two fans has taken to admiring her and went out of their way to express their love in different ways. This information was made known by the actress herself who did not find it pleasing and posted it on her Instagram handle for other fans and followers of hers to see.
The first person according to Moyo Lawal, painted a picture of her which does not in any way look like the actress. Another male admirer, wrote to her and said God revealed to him that she is her future wife.
Moyo Lawal in reaction to this while sharing with her followers on Instagram showed her displeasure at the two admirers and said tagged it unworthy proposals.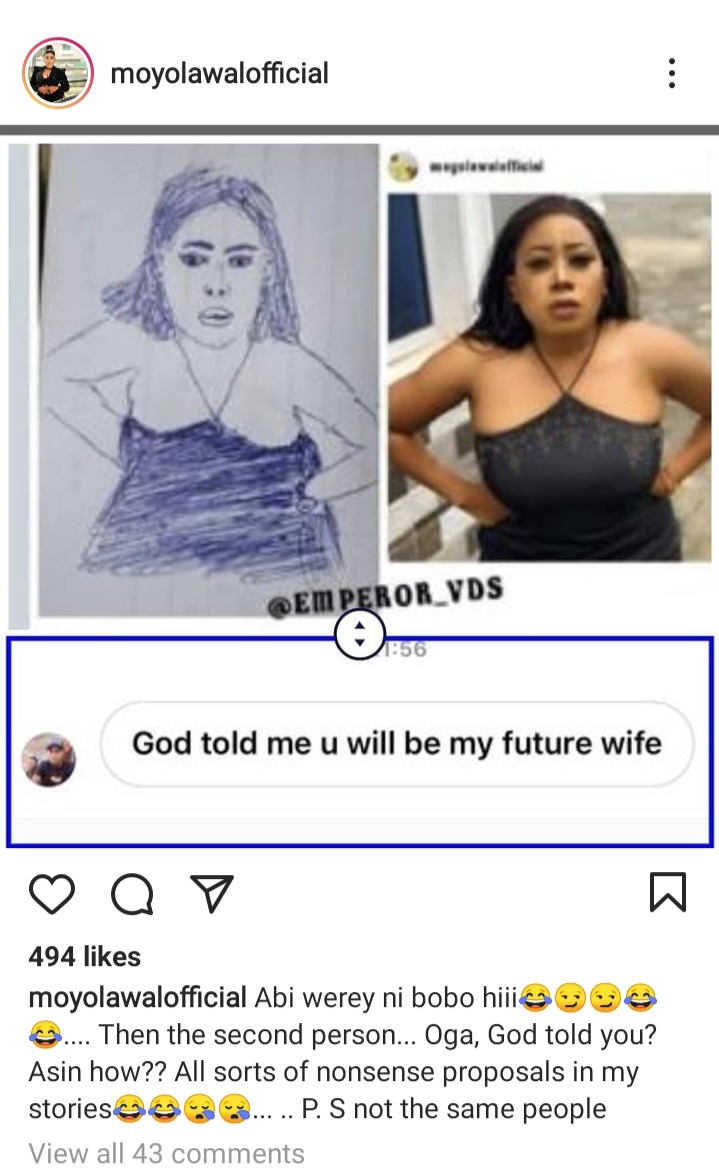 A clear view of the picture the fan painted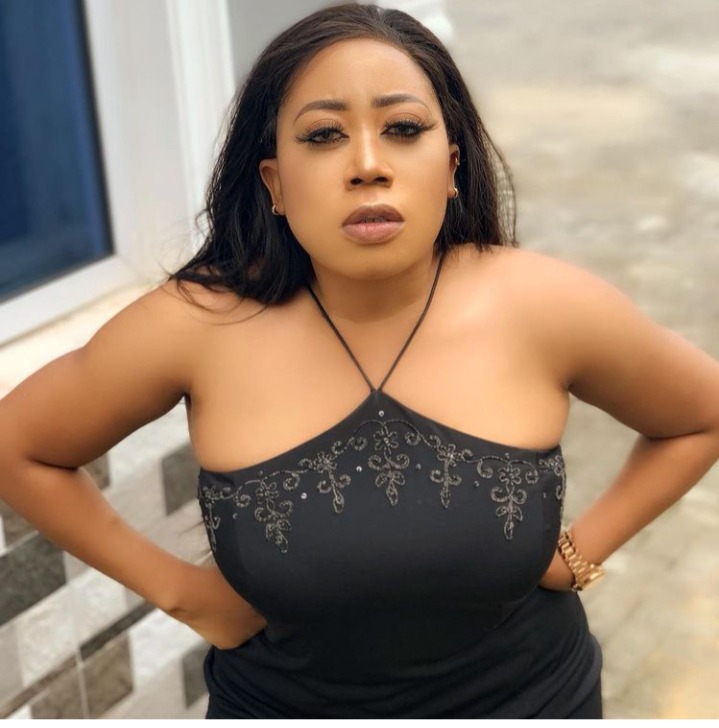 While it is not a crime to express your feelings for someone, it is also important to note that there are some caliber of women that should not be approached carelessly and Moyo Lawal is one of them. A sophisticated woman like Moyo Lawal, who has tasted and dined with the rich and affuelence should be met with the same standard and something substandard.